Students across the CATS Global Schools group are given the opportunity to explore their own identities by looking at their geographic roots, nationality, ethnicity, and culture as part of our commitment to helping them develop a global perspective.
Recently, the community at CATS Canterbury commemorated the Holocaust through a range of workshops on art and literature accompanied by resources and displays. The programme also included a lecture on the chronology of persecution, giving students important historical context.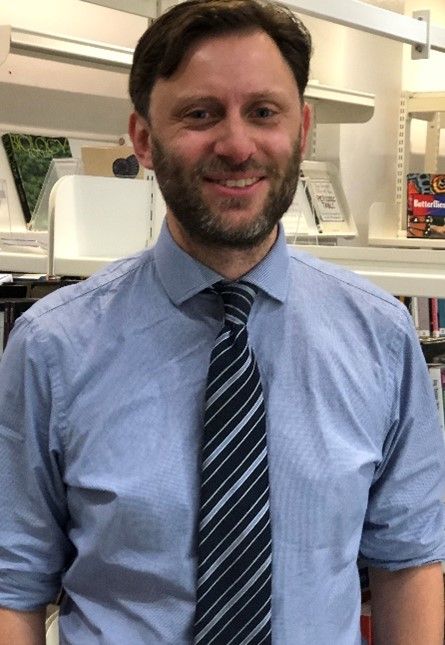 "Remembering the Holocaust and other genocides is so important. It's an essential part of any young person's understanding of the global political community we share and our place within it. So it was very pleasing to see how sensitively and intelligently our students engaged with our commemoration event."
Mark Hopkinson
Teacher, CATS Canterbury
We were incredibly privileged to hear from one of our students – Frank from Poland – who shared his family's story of the Holocaust. Supported by Julie Russell, Librarian, Frank spoke in detail of his grandparents hiding their friends in danger of persecution. Soon, word spread that there was a safe place in their basement, and eventually, 39 people were in hiding for 22 months in a cellar just over four feet high.
The event, organised by one of CATS Canterbury's teachers, Mark Hopkinson, is in the final stages of his PhD looking at children and young people's knowledge and understanding of religion, death, and the Holocaust. Mark teaches Global Politics and International Relations and is the Model United Nations programme coordinator. He encouraged the students to consider the significance of eyewitness testimonies and how soon we are likely to lose these witnesses as sources of information. The students reflected on this as they joined the Holocaust Education Trust's Survivor Testimony webcast. This year, we heard from Eva Clarke BEM (British Empire Medal), who described her parents' experiences of Nazi occupation in Prague and the persecution of European Jews, leading them to a variety of concentration camps. Eva herself was born in Mauthausen and managed to survive despite weighing only 3lbs. Along with her mother, she was the only surviving member of her family, 15 of whom were killed in Auschwitz-Birkenau extermination centre.
The Holocaust Memorial Workshops form part of the CATS Calendar Canterbury each year.
Promoting Global Citizenship is one of the nine skills we aim to help our students develop to prepare for tomorrow's world.
You can read more about Frank's incredible story and how his family is helping children that live in extremely unfortunate environments today, on their website
Humanosh

.